#Stories
Preparing your interior for winter
by Nicole van Riel
28 November 2018
Autumn mists
As you enjoy the wonderful colours and flavours of autumn, here at XOOON we are already a whole year ahead of you. We always need to work a year in advance to make sure we can offer you the very latest trends. At the moment, we are working on our autumn 2019 collection – we need to decide on colour palettes, fabrics and materials. Our official avant-garde trend-spotter is Anke. She can predict the future of interior design like no one else! I go to furniture fairs with Anke and together we choose the latest trends that could potentially be applied to our designs the following year.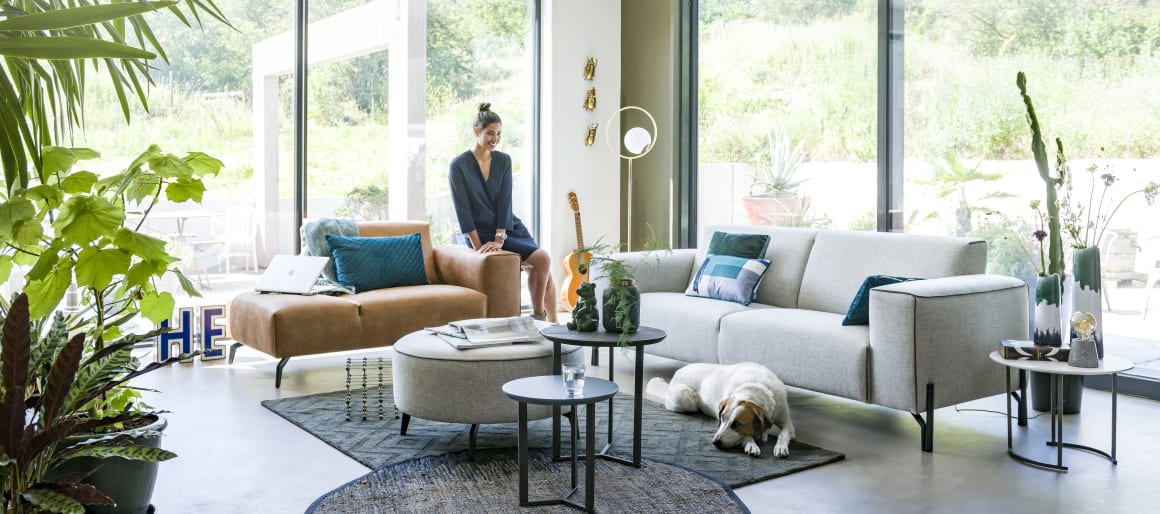 The PRAKAN sofa made by XOOON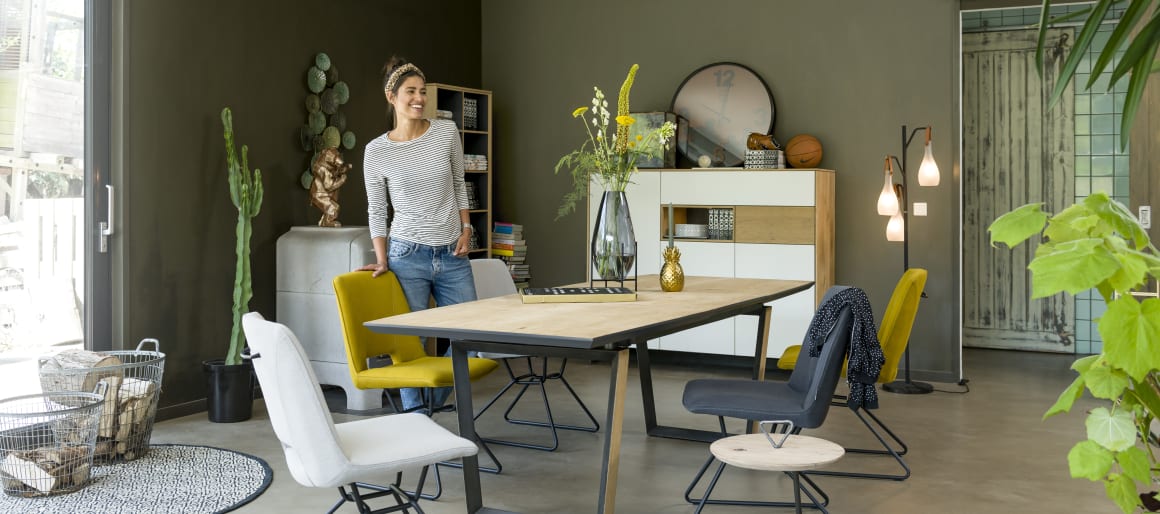 The DARWIN collection made by XOOON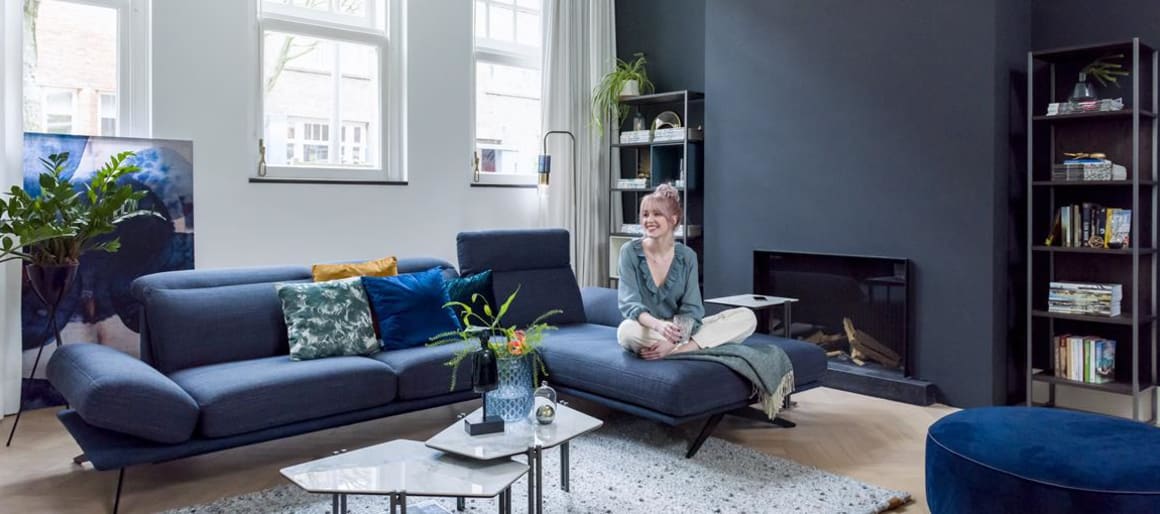 The MANSBO sofa made by XOOON
A winter wonderland in 2018-2019
What we sometimes forget in our profession is the importance of living in the moment and taking the time to enjoy all the things that winter 2018-2019 has for us. It's the perfect opportunity to sit back and take stock! Do you want to know what colours are in vogue, what the ideal interior looks like and what's currently on trend? If anyone can tell you, it's our stylist Anke!
So Anke, what colours are trending at the moment?
When it comes to this autumn's shades we are finding a lot of unsaturated colours, as well as warm, deep colours such as heartwood, bordeaux, spiced honey and midnight blue.
And what fabrics will be bringing these new colours to life?
Materials such as velvet are big this autumn. Velvet is very soft, it's easy to look after and the fabric has a sheen that adds a touch of luxury to your interior! It goes perfectly with shades of bordeaux, gold or copper.
OK, so velvet has escaped the '90s and is back in our living rooms. But are there any really new trends that are creating a buzz at the moment?
Yes, of course! One interesting theme this autumn is the cosmopolitan style, which goes hand in hand with geometric shapes and "old school" prints and accessories for a retro look.
One final question before we head off to raid the local vintage shop: Are there any trends that you think will be sticking around for another season?
The botanical style is still very popular. Hooray! I'm delighted about that. Not everyone has the opportunity to live in the countryside, so inviting nature into your home is a way of having the best of both worlds, don't you think?

A loft-style interior is also still very much on trend – furniture with a raw, edgy finish, industrial lighting, high windows, round mirrors, warm rugs and a combination of sturdy materials.

Last but not least, the Scandinavian style is still in vogue: furniture with high legs, personalised with robust accessories in mystical earthy tones that blend perfectly with a contrasting black. I love it!